I'm sure all of us have seen many models made in Blender. But how are they made? That is what I am about to teach you!
First, open Blender. Your window should look like this: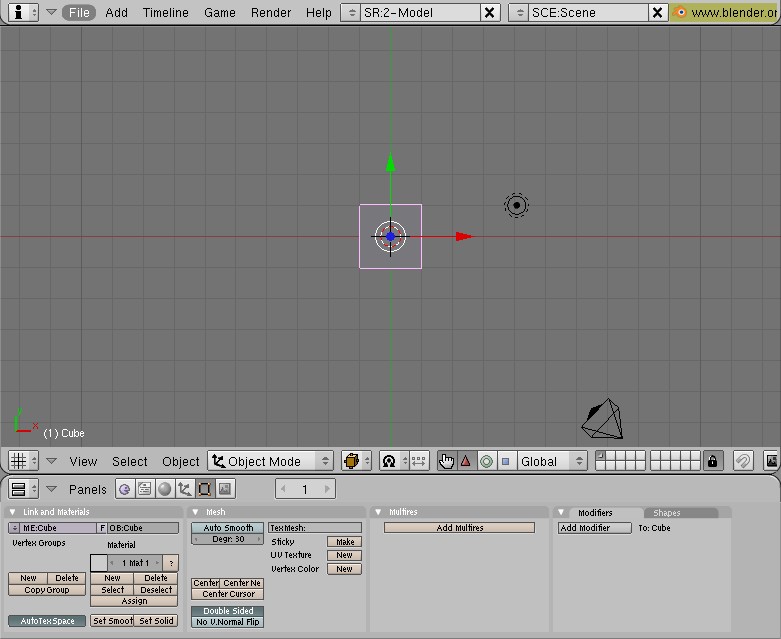 This is the default view; top up. To rotate or "pan" your view, alt-click on Mac, or Ctrl-click (needs citation

) on Windows. Get used to this for a bit, and then continue.
So, the first thing you should make is a simple throwing weapon. Say... a beer can.
First, press space. A menu will come up, that is labeled Add. Go into the Mesh subfolder, and select Cylinder. A cylinder should appear in the center of your screen.
Cmd/ctrl click the cube, and press x. Press yes to the subsequent question, and now you are free to reselect your cylinder. Cmd/ctrl click the cylinder.
I will update this later, but here are the basics of size and shape editing:
G: move the selected object(s).
g+x/y/z: Move in the selected direction.
S: Scale.
S+x/y/z: same deal as grab, except sizing.
R: Rotate the object(s).
R+x/y/z: rotate on the paramaters.